About Poseidon
Pool Supply
Poseidon Pool Supply is your go to store for all your pool needs
from chemicals to full pool remodeling, we have you covered!
We are a family owned and operated retail store in Plano
Texas that pride ourselves in providing knowledge and
availability for whatever your pool may need. Stop by today to
meet our team of experts & join the Poseidon family!
Learn More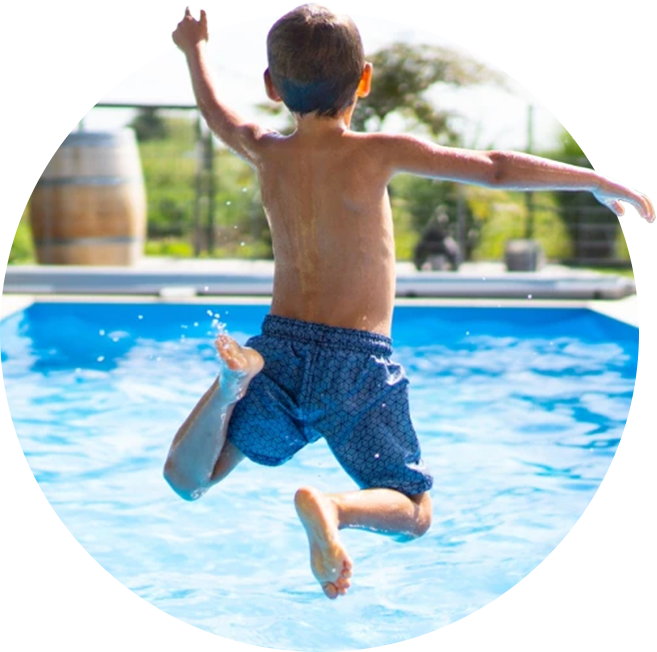 Our Services
We offer all your pool needs from water chemistry testing and chemicals to equipment repair and remodeling services as well as a large selection of repair parts in store.
View More Services
Inspire You to Improve Your Pool & Pool
Area as You Own the Pool Forever:
We understand owning a pool can be challenging. Let our experts help you with all your needs by visiting our Plano location today. It's time to enjoy your backyard oasis!
Our Products
We offer the best in class chemicals and parts at the cheapest prices in town.
GLB Dichlor – 4lb, 8lb, 25lb

Tips:

Ideal for daily chlorination.

Features:

Fast-dissolving formula
Does not contain calcium

GLB Chlorine Tablets – 1″ – 8 lb, 25 lb

Tips:

Small 1" Tablets are part of our No Algae. Guaranteed. Program which guarantees that your pool will be algae-free all season long if you use a GLB™ sanitizer, Algimycin™ 2000 algaecide and Oxy-Brite™ non-chlorine shock oxidizer.

Features:

Ideal for use in floaters, feeders and skimmers
EPA registered

GLB SuperSonic – 1 lb, 5 lb

To keep water clean and clear, additional shocking is recommended after:

Rain and heavy winds
High number of swimmers
Increased water temperature and/or increased frequency of pool usage.

Features:

Convenient and Easy to Use
Will not cause overstabilization

GLB Shoxidizer – 1 lb, 25 lb

Tips:

Since Shoxidizer™ shock oxidizer is buffered. It will not affect water balance. Therefore, pH and total alkalinity will remain unchanged. Shoxidizer™ shock oxidizer is specially formulated to prevent dull, hazy water. Adding Shoxidizer™ shock oxidizer to swimming pool water every week will oxidize contaminants introduced by bathers and will maintain sparkling clean water.

Features:

Boosts free chlorine concentrations
Oxidizes and eliminates organic contaminants
Dissolves quickly
Contains no calcium
Buffered; will not affect water balance
Only 1 lb. treats 10,000 gallons
Part of the GLB™ No Algae. Guaranteed. program
View All
Our Clients Reviews
See what our customers have to say about their experience with our expert team!
Write a Review
Send us a Message
2929 Custer Road STE 340
Plano TX 75075